SATURDAY, DEC. 4 | 11 a.m. - 4 p.m. AT BICENTENNIAL PARK
Presented by Columbus Recreation and Parks Department, the 4th WinterFest is a celebration of the season featuring local and national musical acts, seasonal craft beer and cocktails along with favorite dishes from Columbus food trucks. Nationally recognized Los Angeles-based musician Absofacto will headline the Bicentennial Park stage. Local artists Honey and Blue and New Basics Brass Band round out the day's performances.
Music
Absofacto is the brainchild of the Los Angeles-based musician Jonathan Visger. He began creating his distinctive fusion of dream pop, art rock and inventive electronica in 2008 earning a wide range of attention before truly breaking out in 2015 with the initial arrival of his viral phenomenon "Dissolve."
Beverages
Seasonal Craft Beer*: $7
*Craft beer lineup subject to availability
Hot Bourbon Chai Cider: $11

Location
Bicentennial Park
233 Civic Center Drive
Columbus, OH 43215

When
Saturday, Dec. 4, 2021
11 a.m. – 4 p.m.

Parking
Ample meter parking, surface lots and parking garages are located in the area.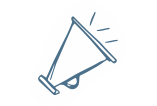 Information
WinterFest is open to all ages, and admission is FREE!