SATURDAY, DEC. 3, 2022 | 11 a.m. - 4 p.m. AT BICENTENNIAL PARK
The Columbus Recreation and Parks Department is proud to announce the return of the fifth annual WinterFest to Bicentennial Park. Kick off the holiday season on Sat., Dec. 3 in Columbus with live music, seasonal craft beers, and some of the best fare from local food trucks.
Live music kicks off at 11 a.m. on the Bicentennial Stage, along with activities for all ages including a snow globe photo opportunity and mechanical reindeer. 21 and older patrons can enjoy a seasonal craft beer truck along with the return of the hot bourbon cider, which sold out during last year's festivities.
In addition to WinterFest, the Scioto Mile will be aglow with holiday lighting, adding an air of festivity in downtown Columbus. Scioto Mile holiday lights will return on Wednesday, Nov. 23, and run through Monday, Jan. 2. Lights are visible from dusk until dawn each day.
WinterFest is presented by Columbus Recreation and Parks Department and made possible through the generous support of CD 92.9 FM and Winans Chocolates + Coffee.
Music
əkoostik hookah incorporates many genres of music into their own style, from folk to psychedelic rock, bluegrass to blues, extended jams to concise rock-n-roll, əkoostik hookah's style includes many musical genres for a sound that in the end is distinctly "hookah". With well over 100 original songs, and a large catalogue of cover songs to choose from, you will never hear the same show twice. The band is known for its live shows and its ability to feed off of the crowd's energy, using it to fuel the improvised set lists that create unforgettable musical experiences.
Ernie Johnson From Detroit is a Cincinnati based big band that blends funk, afrobeat, and jazz with 70s psychedelia and hard rock to create a hypnotic, danceable sound that is both accessible and boundary pushing at the same time. Their stage show is known to be a high-energy, infectious dance party that centers on intense, spontaneous improvisation combined with tight, sophisticated compositions that live inside the groove.
Larry Elefante is a Family Band. Larry Elefante lives inside Country tunes & Back Porch grooves.
Beverages
Seasonal Craft Beer $7
BrewDog: Hoppy Xmas
Market Garden Brewery: Festivus
Columbus Brewing Company: Tracksuit Santa
Seventh Son Brewing: Rime
Great Lakes Brewing Company: Christmas Ale
Warm Seasonal Cocktails $11
Bourbon Cream Hot Chocolate
Rich and smooth Middle West Spirits Bourbon Cream with Hot Chocolate from Winans Chocolates + Coffee
Spiced Cherry Cider
The perfect balance of tart and sweet made with Middle West Spirits Bourbon Whiskey and Simple Times Mixers Spiced Cherry Mule

Location
Bicentennial Park
233 Civic Center Drive
Columbus, OH 43215

When
Saturday, Dec. 3, 2022
11 a.m. – 4 p.m.

Parking
Ample parking, including surface lots and parking garages are located in the area.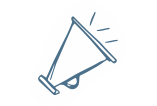 Information
WinterFest is open to all ages, and admission is FREE!